Celebrities who are Business Savvy
Anyone who has income in excess of his or her regular monthly expenses is left with a surplus month after month. Over a period of time, such surplus becomes a substantial amount and with no major expenses in sight, one tends to invest such money. But what would a celebrity who has an enormous income on a regular basis and a heavy surplus in a short period of time do? Such celebrities are likely to put their surplus money in a business. Here, we shall look at some such celebrities who are business savvy.
Oprah Winfrey
Oprah Winfrey is indeed a celebrity who is business savvy. She earns from radio, television and films. She has business interests in television, films, publishing, motivational speaking and books and magazines.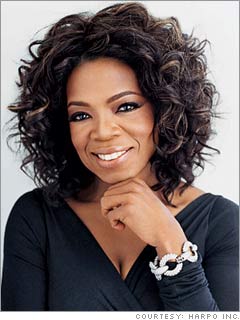 Madonna
Madonna's main sources include royalties from music, film making, fashion, record production and music touring. She holds the Guinness World Record for being the best selling female recording artist of all times.
Sean Combs
Main sources of income for Sean Combs include television, music and films. Sean Combs has business interests in fashion designing, vodka, restaurants, business education, television production, fragrances and a major equity stake in a newly launched television network.